The Beach Park Harmonization Project will create short- and long-term visions and strategy for enhancement of the seven key beach parks: North Beach, Main Beach, Seaside Park, Peters Point, Burney Park, Scott Road Access Point and the South Road Access. The final plan and design will provide harmonization amongst all seven beach parks and an overall vision for moving forward Amelia Island's beach park amenities. Building on previous studies and existing guidelines, the Beach Harmonization Project aims to modernize and better equip these seven key parks to serve local communities as well as visitors.
The Beach Partnership
Complementing the Beach Park Harmonization is a partnership of experts in fields including environmental branding, tourism, wayfinding, parking and cultural heritage preservation. These partner projects are taking place in Nassau County and include a beach parking project by Walker Consultants, environmental branding by Dawson Associates, and the American Beach Cultural Heritage Experience project by Barth Associates.
Note: The beach park harmonization project does not address beach driving.
Beach Park Harmonization in 6 Steps
Step 1: Just Completed
Meeting key stakeholders
Site inventory & analysis
Step 2: Happening now
Community Outreach – interviews, focus groups & survey
Step 3:
Community Outreach - Inventory & Analysis Open House 
May 18th, 5-7p.m.
BOCC Chambers
Step 4:
Community Outreach - Preliminary Conceptual Plan Review
July 19, 6-8pm | Atlantic Recreation Center
Step 5:
Final Design – Nassau County and Fernandina Beach Commissioners weigh in
Step 6:
Final Roadmap for Beach Harmonization + Seven Park Designs Delivered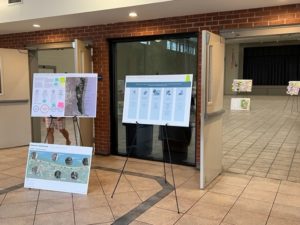 EDSA presented the first draft of the conceptual designs for the seven beach parks for community review and ...
Read More

→
Have Questions or Comments?
Please fill out the form below.